Web Design
Vision360 is all about making a difference in the city, so I made sure to build visuals that are tied directly to the local community. Each page features a full-screen background image that shows off a distinct Long Beach scene. The background images rotate on page refresh, keeping the design interesting, regardless if someone is visiting the site for the first time or has been there dozens of times.
While urban scenes are interesting they are also a little gritty, so I used exaggerated rounded corners on elements throughout the site to convey a friendly aesthetic.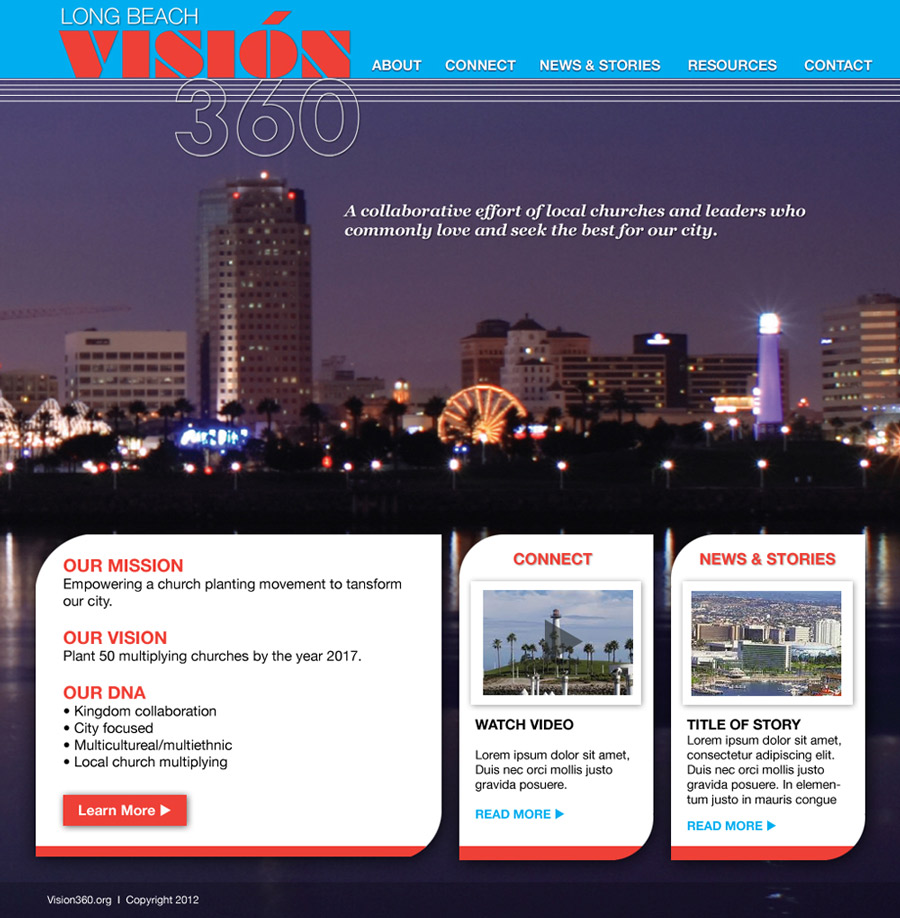 ---
Development and WordPress Integration
The Vision360 Long Beach website is fairly straightforward, but what makes it great is how easy it is for the team to keep it updated. I developed the site as a WordPress theme and gave them a handful of page templates they can use over and over again to create new content on the fly without having to touch code.
The site was designed with a responsive layout, so it looks great whether it's on a phone, tablet or desktop.