Web Design
Parkcrest has a cool SoCal vibe when you walk into one of their churches. Some people dress up. Others dress down. They've created a very comfortable, laid back atmosphere the lends itself to a natural friendliness and familiarity that I wanted to capture in the site's design.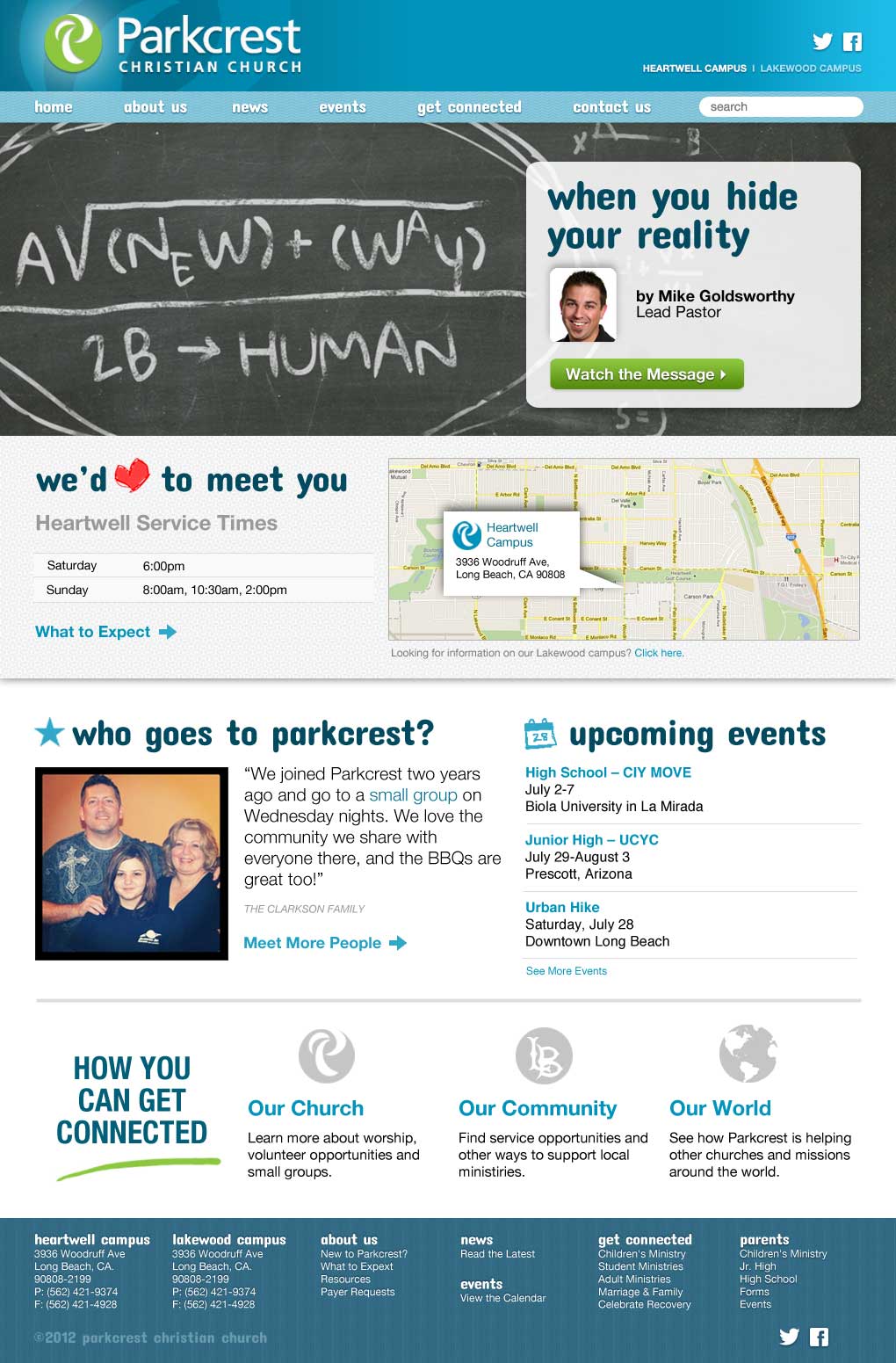 ---
WordPress Development
WordPress is pretty great right out of the box, but I had to bend it a bit to meet Parkcrest's needs.
For example, we were able to determine that the primary reason people visit the Parkcrest website is to watch the both the latest sermon and search for past sermons. It was obvious that having making sermons front and center was critical to the success of the site. I decided the best way to do this was create a custom post type in WordPress that allowed the Parkcrest team to not only publish a summary of their sermons, but upload videos, audio and notes to make it a full media center. Watching a Parkcrest sermon online is now almost as good as being there in person!
I also made it easy for them to group sermons that are part of the same series and cite relevant Bible verses for each one, as well as browse all sermons by the speakers that delivered them. Pretty sweet.
---
Responsive Design
One of Parkcrest's biggest needs was a good mobile presence. Many members who were surveyed mentioned wanting an easy way to access the site on their phones, so that's exactly what we did. Using Bootstrap as the framework for the site, I built in responsiveness into the design to ensure the site looks good any device, from desktop to mobile.